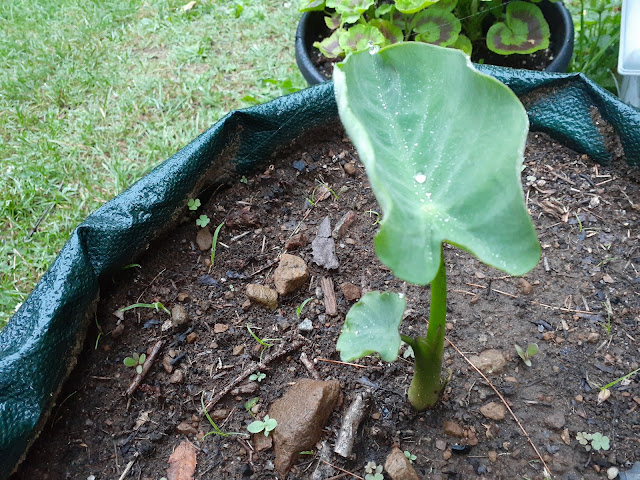 Some eddos which we had bought at the supermarket sprouted, so we planted them, wondering if these tropical plants work in Quebec, Canada. Surprisingly, they are growing day by day.
We planted them on the 25th of June.
≫Related article: Eddo had eyes, so we planted them
We found one of them sprouted on the ground on the 8th of July.
Five days later, a tiny tropical leaf opened and was collecting morning dew in its navel.
Two days later, we noticed that it had such big leaves and…